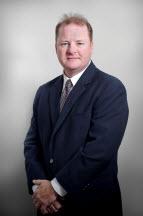 Leo T. White, Esq.
In 1993, upon graduating from Widener University School of Law, Leo T. White, Esquire began his law career working as a Law Clerk in the Pennsylvania Superior for the Honorable James R. Cavanaugh, deceased. In 1994, Mr. White began working as an Associate for Marshall, Dennehey, Warner, Coleman and Goggin, a litigation Firm. In 1997, Mr. White founded the Law Offices of Leo T. White and All American Abstract Co., Inc.. He is licensed to practice law in the States of Pennsylvania, New Jersey and New York. Attorney Leo T. White also has a dual citizenship in the United States and the European Union.
For over 20 years, Mr. White has been specializing in all aspects of Real Estate law. He has conducted thousands of residential real estate transactions and hundreds of commercial real estate transactions, ranging from $35,000.00 to $100,000,000.00. Mr. White has worked with many consumers, Realtors, lenders, credit unions, real estate investors and developers throughout Pennsylvania, New Jersey, New York, Delaware, Maryland and Florida.
Mr. White has experience in all types of commercial, industrial and residential real estate transactions. He has represented numerous individuals and entities in complex residential and commercial real estate transactions ranging from small matters to multimillion-dollar disputes.
Credit Unions, lenders, developers, investors, along with consumers can be confident that Mr. White and the team at the Law Offices of Leo T. White, LLC is able to provide pragmatic solutions to any residential or commercial real estate matters. The Firm's commitment to outstanding service has developed into a loyal customer base that continues to do business with the Firm. The Firm has proven, time after time, that it can deliver superb results for its Clients in a timely, cost-effective manner.
Mr. White is a member of numerous professional organizations, including the Chester County Bar Association (Real Estate Practice Group), Philadelphia Bar Association (Real Estate Practice Group), Delaware County Bar Association (Real Estate Practice Group), Bucks County Bar Association (Real Estate Practice Group), the New York City Bar Association, New York State Bar Association, the Camden County Bar Association, the Cape May County Bar Association and the Brehon Law Society.

Litigation Percentage
– 20% of Practice Devoted to Litigation
Bar Admissions
– Pennsylvania, 1994
– New Jersey, 1994
– New York, 2014
– U.S. District Court Eastern District of Pennsylvania, 1994
– U.S. Court of Appeals 3rd Circuit, 1994
Education
– Widener University School of Law, Wilmington, Delaware, J.D.
– La Salle University, Philadelphia, Pennsylvania, Business/Marketing/International Business
Past Employment Positions
– Pennsylvania Superior Court, Law Clerk, 1993 – 1994
– Marshall, Dennehey, Warner, Coleman, and Goggin, Associate, 1994 – 1997
Pro Bono Activities
– Philadelphia VIP